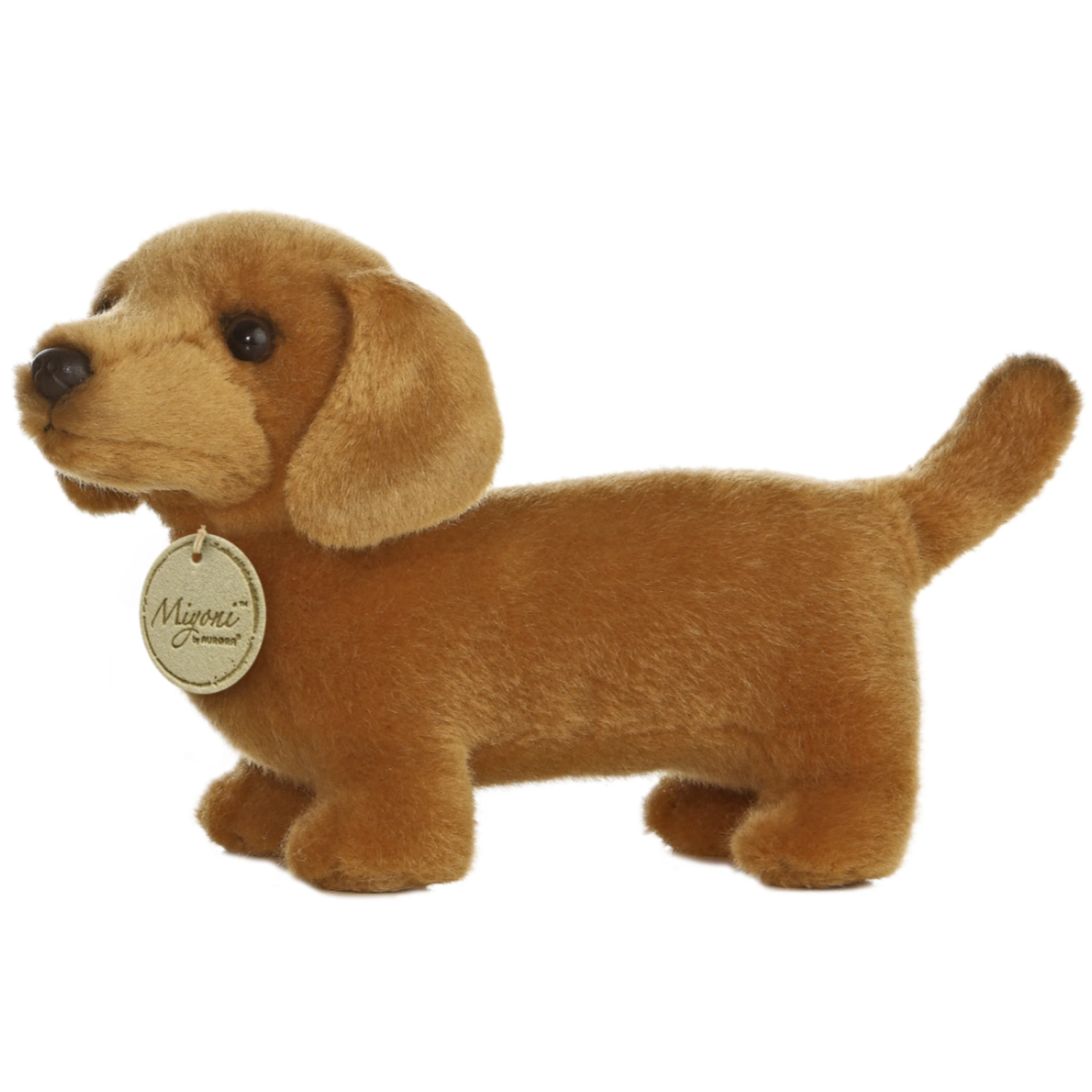 Dog Miyoni Dachshund 8"
Aurora
AUR10809
092943108097
39299341975618
Aurora's Plush Dachshund.  Size is 8 inches.  This little one is a perfect accessory to hang out with your Cabbage Patch Kids.

Caution:  Remove all hang tags and their fasteners before giving this product to a child.  The consumer is advised to note the above information for future reference. Surface washable.