BabyLand General® Hospital Tour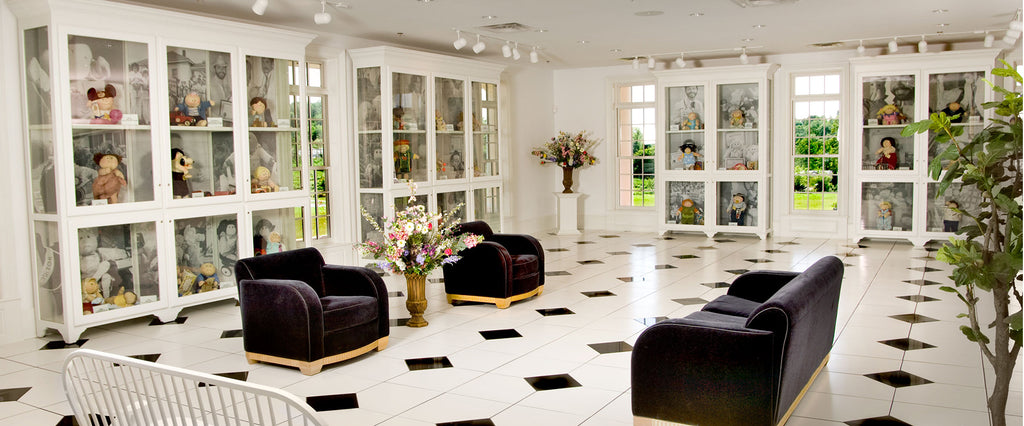 When you first enter BabyLand General Hospital, you will be welcomed by one of our nurses stationed at the front desk. Just like a real hospital, we like to ask our visitors to sign in. After signing in you may begin your self-guided tour of our beautiful new facility. In the front room, please stop and take a look in the display cases filled with a collection of some of our earliest Little People (the original name of the hand-stitched to birth Cabbage Patch Kids) dating back to 1978. Many of these extra special Little People were "re-adopted" from private collections. With original adoption fees of $35 to $40, current values for some range up to $37,000!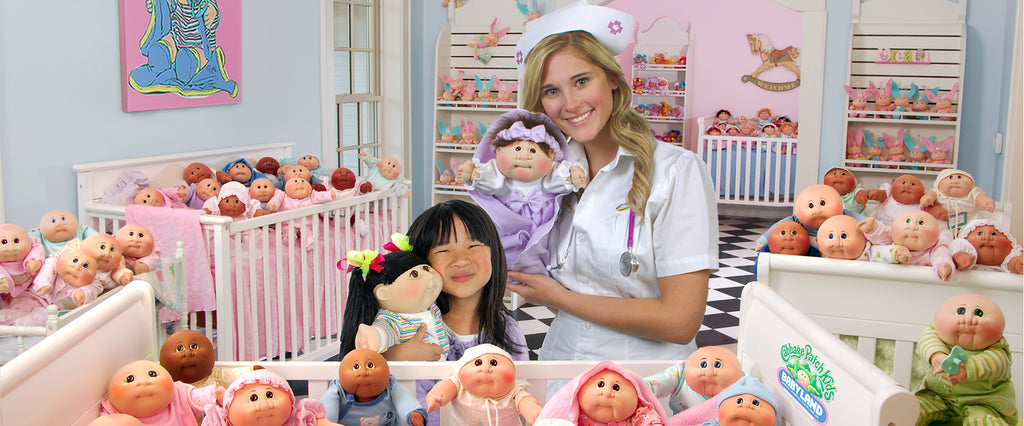 As you move through the swinging port-hole doors, you will enter our nurseries for hand-stitched Original Kids and Babies. These extra special works of soft-sculpted art continue to be lovingly hand crafted by local artists in Cleveland, Georgia. These Originals are available for immediate adoption. Feel free to pick them up and give them a hug. They love the attention!
After you leave the three nurseries of Originals, you will enter into a large open room with a Magic Crystal Tree as its' centerpiece. Be sure and listen for any announcement that there is a Mother Cabbage in labor. When you hear the announcement gather in front of the Magic Crystal Tree and witness the birth of an Original Cabbage Patch Kid. While you are waiting, have fun meeting all the Exclusive Cabbage Patch Kids in the displays to your left. There are many to choose from and they are all adorable.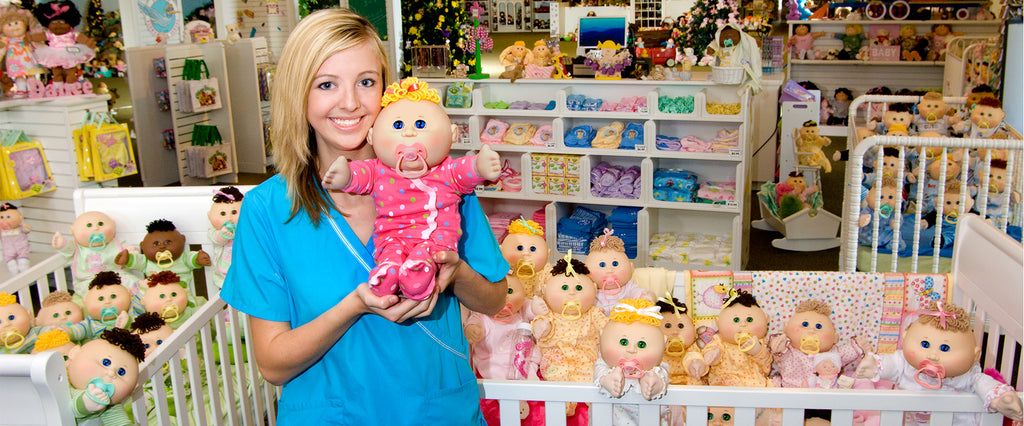 In the center of BabyLand in front of the tree you will find several cribs full of Exclusive Babies available for adoption. These babies are only available at BabyLand and on our Website. They are approximately 17 inches tall and wear removable clothing. Each comes with a pacifier and a Birth Certificate.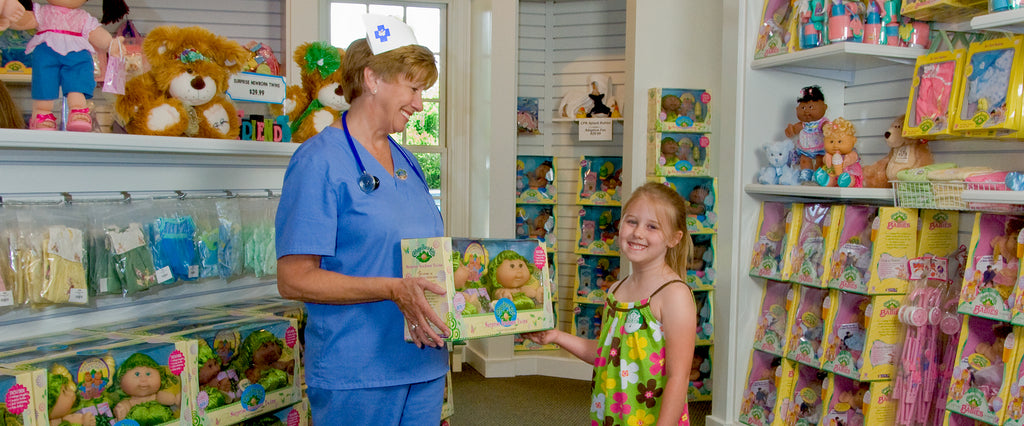 To the right of the Exclusive Babies you will see our vast collection of Toy Cabbage Patch Kids. These are the ones that most people remember from the Cabbage Patch Kids craze of the early 1980's. We also offer other gifts, toys, plush and accessories. There is something for everyone to see. Take your time and look around.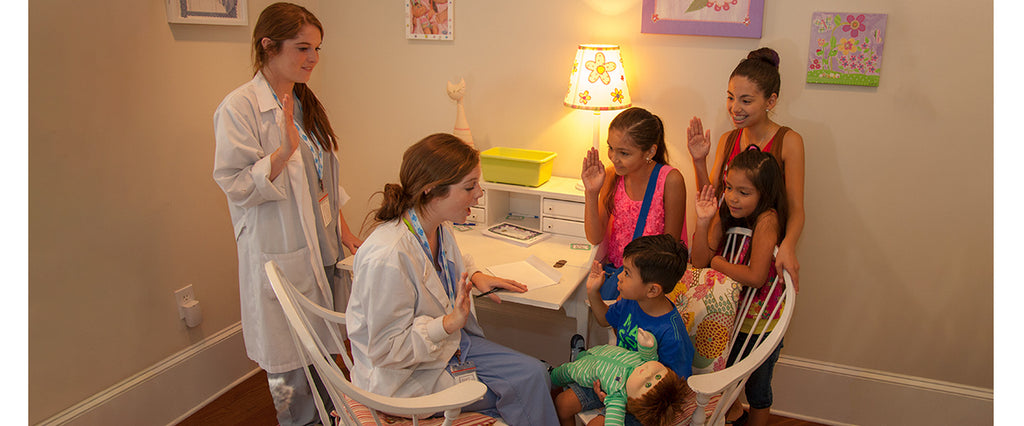 Once you have selected your Original Cabbage Patch Kid, you will be invited into one of our adoption offices to take the oath of adoption and complete your papers. Each hand-stitched Original comes with its own birth certificate and adoption papers. Congratulations! You just became a new parent.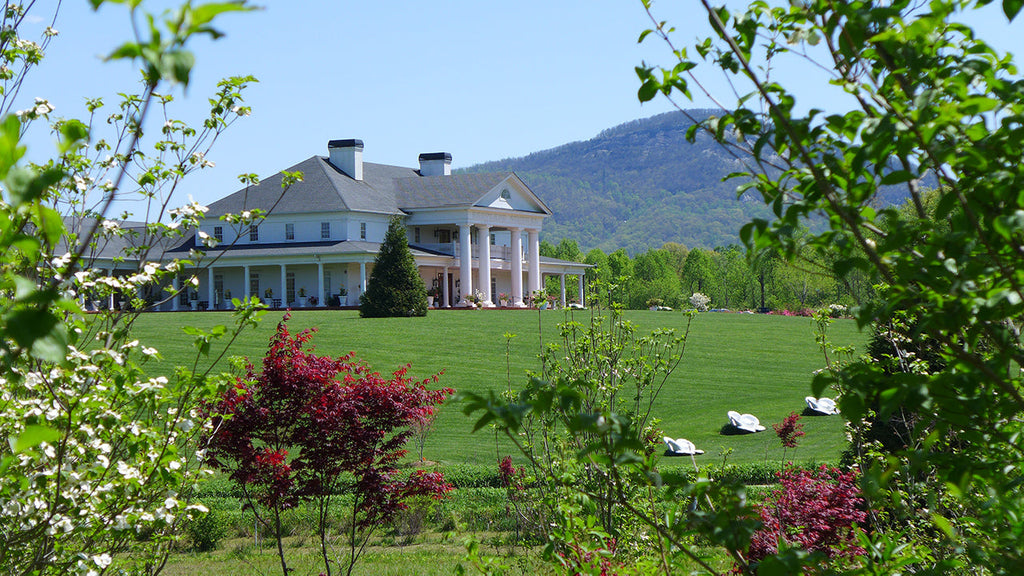 The Gardens At Eula Springs
Created as a tribute to his Mother, Eula Roberts' love of plants, the gardens are located on the grounds of BabyLand General® Hospital in Cleveland, Ga. "When I was a child, I was amazed how she could stick a limb of a plant in the ground to create another plant. It was from that moment she created my lifelong passion for flowers," said Xavier Roberts creator of Cabbage Patch Kids®.
Some of the gardens' main features are that they were mostly grown from seeds. Xavier enjoys cross pollinating different varieties of native azaleas, irises, daylilies, amaryllis and more, presenting new flowers with characteristics, which are revealed as nature's surprise! The highlight is the deciduous native azaleas in Spring.
Xavier's vision is to create a relaxing, natural, mountain landscape reminiscent of an English garden that is shared with all visitors.
Take a moment to find a rocking chair and to appreciate the fresh mountain breeze cooled by nearby Mount Yonah and leaves of sugar maples, dogwoods, cherries, apple, oak, and delicate Japanese maples. At BabyLand, there's always something in Bloom.
There is no charge to enjoy The Gardens At Eula Springs!