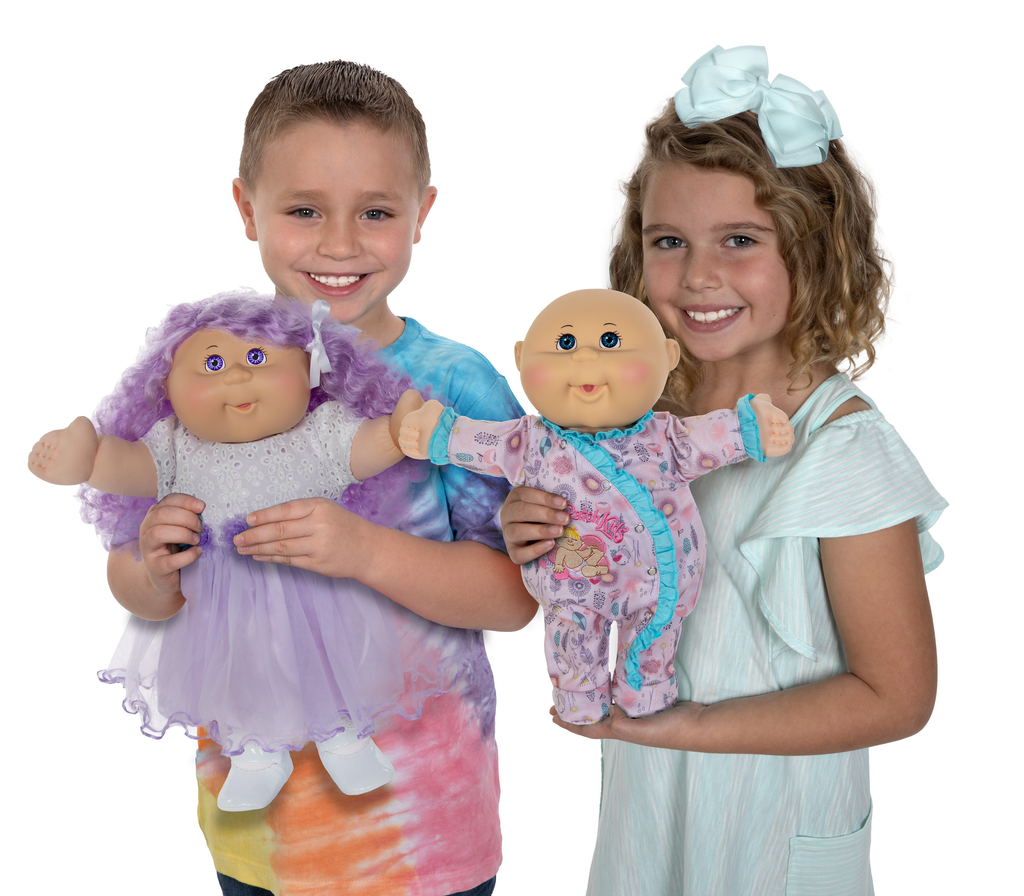 Exclusive Cabbage Patch Kids
These deluxe 17" Babies and 20" Kids are available exclusively on our website and at BabyLand General Hospital. Each is uniquely dressed in fully removable clothing and comes with a birth certificate. They have vinyl heads and soft sculpted bodies. Babies adopt for $79.99 and Kids for $89.99.
When you visit Babyland General Hospital in Cleveland, Georgia, the Exclusive Babies can be picked directly from a cabbage and the Exclusive Kids selected from the school house, school bus, playground, or tree house. Because of this unique selection process, neither the Exclusive Babies nor the Exclusive Kids come in boxes. They will arrive at their final destination inside a shipping box wrapped in a protective covering. Choose the one you want and customize a birth certificate with the name and birthdate of your choice! Otherwise the papers will come blank.
NOTE: The 17" exclusive babies color of ribbon may vary as shown. The 20" exclusive kids shoes & color of ribbon in the hair may vary as shown.
*Merchandise advertised for sale on this website may be limited or unavailable. No contract of sale is intended by the mere display of items for sale on this website. 
We are sorry for any inconvenience.  At this time, we can only ship Cabbage Patch Kids products the United States, Australia, Canada, and the United Kingdom.  Please email our customer service department:onlinesales@cabbagepatchkids.com  to learn if there are any other shipping options.
---