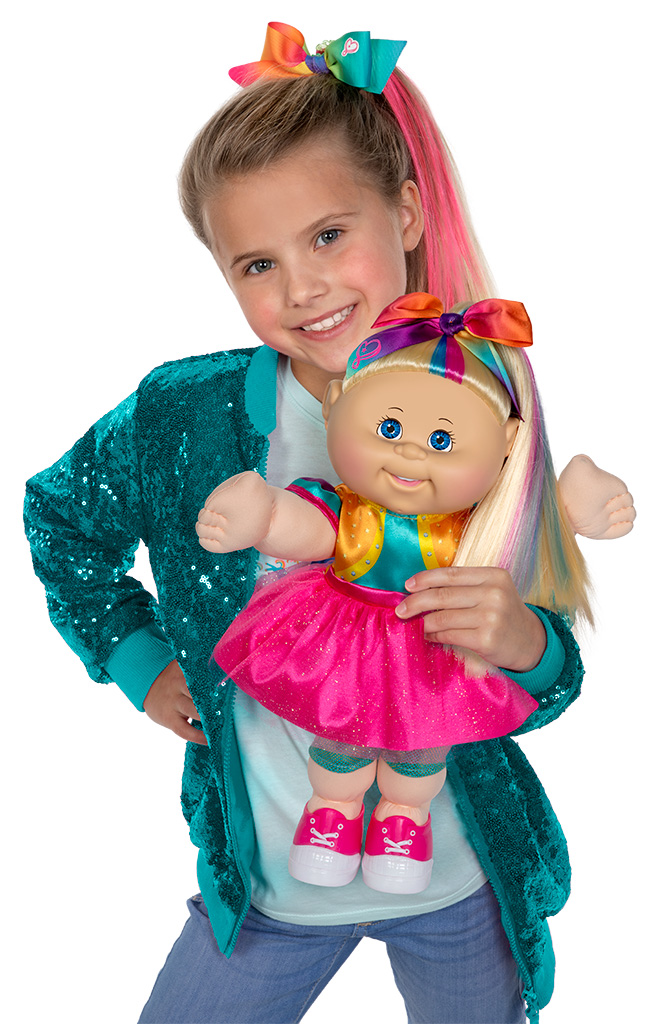 Toy Cabbage Patch Kids
Toy Cabbage Patch Kids generally range in size from 9" to 16" tall. They are either soft-sculpted fabric bodies with vinyl heads or all vinyl. Most are in display packaging. Adoption fees range from under $10 to $60. Many customers refer to these particular Cabbage Patch Kids as similar to the ones they had as a child. The larger styles with removable clothing come with a birth certificate and adoption paper. In some instances you will be given the opportunity to customize a name and birthdate. Select the one you want to find the available options.
*Merchandise advertised for sale on this website may be limited or unavailable. No contract of sale is intended by the mere display of items for sale on this website. 
We are sorry for any inconvenience.  At this time, we can only ship Cabbage Patch Kids products to

 

the United States, Australia, Canada, and the United Kingdom.  Please email our customer service department: 

 

onlinesales@cabbagepatchkids.com to learn if there are any other shipping options
---