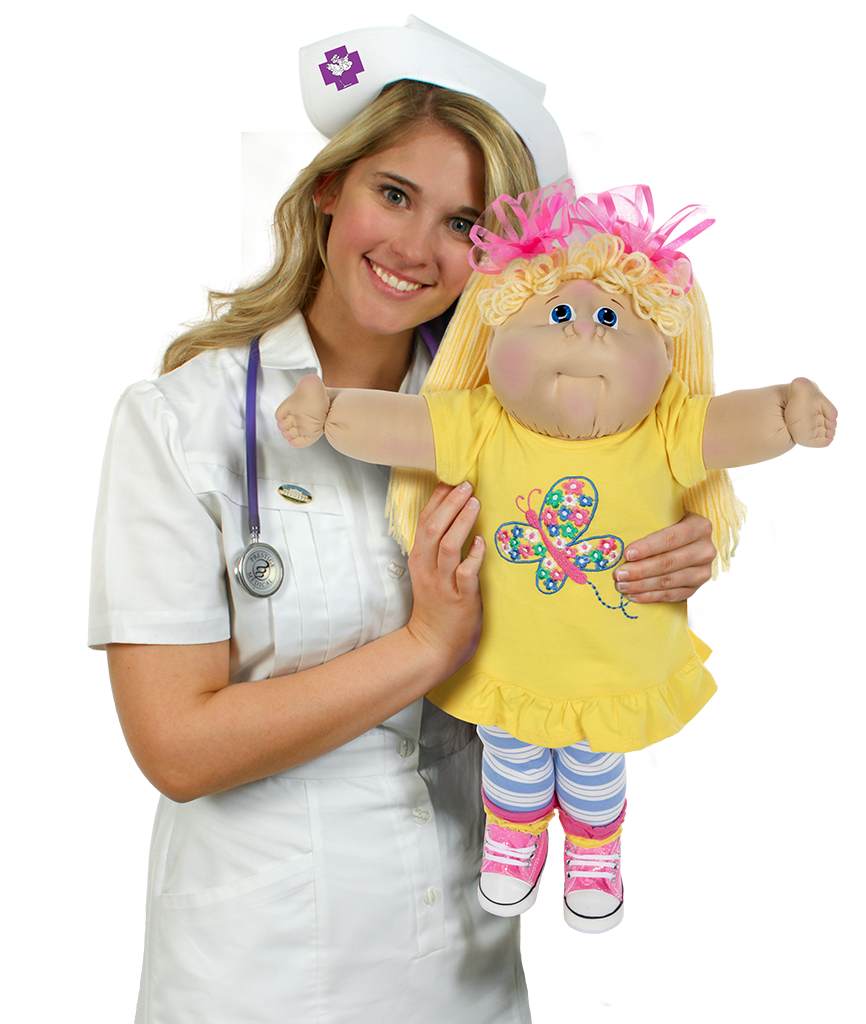 Hand-stitched Cabbage Patch Kids
Each of our Original hand-stitched to birth Cabbage Patch Kids and The Little People are individual works of art. Each one is lovingly born in the Cabbage Patch at BabyLand General® in Cleveland, Georgia, and delivered by local artists. No two are ever exactly alike. They are dressed in fully removable clothing. Adoption fees begin at $260. Choose the one you love and you will be given the opportunity to customize the name and birthdate at no additional fee!
*Merchandise advertised for sale on this website may be limited or unavailable. No contract of sale is intended by the mere display of items for sale on this website. 
We are sorry for any inconvenience.  At this time, we can only ship Cabbage Patch Kids products to the United States, Australia, Canada, and the United Kingdom.  Please email our customer service department:  onlinesales@cabbagepatchkids.com to learn if there are any other shipping options.
---